Site Navigation

External Links
Welcome to Hart County
Thank you for visiting our website! We hope you will find the depth of information available here
useful as a resident, business person or visitor to our community. Please take some time to investigate
the site and let us know if there are other areas of interest you would like us to offer online.
You will want to visit our site often for updates, meeting minutes, and future agendas.
Again, welcome to the Hart County website and thanks for visiting!

Hart County is an Equal Opportunity Employer - E-Verify ID# 47141, authorized July 1, 2007
Georgia Human Trafficking Notice (O.C.G.A. 16-5-47)
---
The Hart County Board of Commissioners has released
the Final Draft FY 19 Budget
For the Period 10/1/218-9/30/2019
FY19 Final Budget Draft
Tax Year 18 Five Year History

---
The Hart County Board of Commissioners is requesting feedback
from all citizens interested in having Atlanta TV stations
available on satellite television providers in this area.
Please take the survey linked below and follow the instructions.
STELAR Modification Survey

---
**NEED A RIDE?**
(Shopping, Dr. Appointments, Paying Bills, Bank, Errands, Etc.)
CALL HART TRANSIT
706-376-3975

Local Rides Available Monday – Friday
We Accommodate All Hart County Residents

---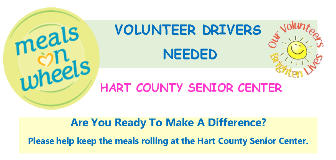 Click the image above for more information