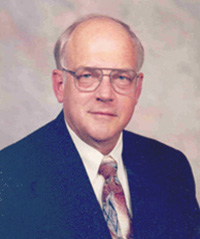 Dan Reyen is a member of:
Retired Officers Association
Association of Graduates, United States Military Academy

Dan brings the benefit of his rich experience to the County's Board of Commissioners. He is a retired Army Major, and now raises English Bulldogs. Born in Walton NY, he grew up Atlanta and moved to Hart County in 1970, now his home.
He has an impressive education beginning with a B.S. from The United States Military Academy, and three Master's Degrees from Rensslaer Polytechnic Institute in: Operations Research and Statistics, Industrial Engineering and Business Management.
Dan was elected at-large on November 7, 2002 and began his term on January 1, 2003.
He has high goals for Hart County, standing for the right of the individual to be safe and at home in his community. He wants to provide legislation guaranteeing security for Hart County residents' personal property. And he wants to be certain that the unprecedented growth he sees in Hart County's future does not interfere with the residents' personal property rights.